In Remembrance Of: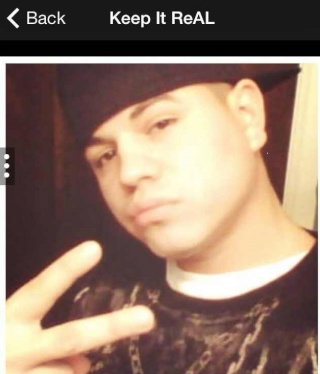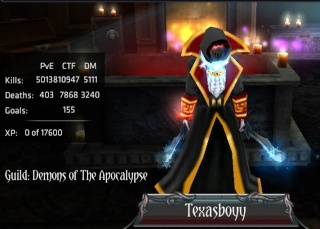 Texasboyy….Friend to all….Family for an eternity.
I. Demons of The Apocalypse Guild Hall will be opened to any starting at 9am Eastern Standard Time on Tuesday November 12, 2013 thru 10am Wednesday November 13, 2013.  Please feel free to come by, share your memories or simply express your goodbyes.
II. A toon in Honor of Texasboyy will "Lie in Honor" at the top of the Hall during the above listed hours.
III. A 30 second moment of silence will be recognized at 12pm & 4:20pm EST.
IV. In memory of Tex we will be creating a video which will include the following time slots of live capture during the Remembrance:


9am – 9:30am Live Capture of Opening.



11:30am – 12:00pm Live Capture of all in GH.



4:00pm – 4:20pm Live Capture of all in GH.



9:30am – 10:00am on Wed – Live Capture of Closing.



Spontaneous PvP matches and Live Captures throughout the day.

We hope you are able to stop in, if even just for a moment, to remember the life of Michael…aka….Texasboyy.  
If you have any screenshots of Tex that you would like added to the video please feel free to send to apocalypsesmg@gmail.com.  We are in hopes to have the memorial video completed and posted to site within 10 days.
Founder of The Families of The Apocalypse
"Integritas honos et fidelitas" – "Integrity, Honor and Loyalty"